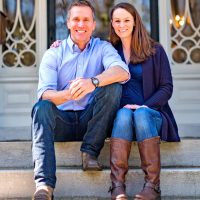 The St. Louis circuit attorney has launched a formal investigation to determine if Missouri Governor Eric Greitens committed any crimes associated with an extramarital affair in 2015.
Circuit Attorney Kim Gardner initially said Thursday (1/11) that no criminal complaint had been filed against Greitens, and no evidence of a crime has been presented to her office. But she said later Thursday that after further consideration, she believes an investigation is necessary.
The Republican governor acknowledged late Wednesday (1/10) that he had been "unfaithful" in his marriage after KMOV-TV of St. Louis reported he had a sexual relationship with his hairdresser in 2015.
Greitens' attorney, Jim Bennett, denied allegations made by the woman's ex-husband that the governor threatened to reveal a naked photograph of her if she exposed their relationship.
An attorney for the ex-husband says he has been interviewed multiple times by the FBI. An FBI spokeswoman declined comment.
UPDATE 6:24pm:
The attorney for Missouri Governor Eric Greitens says the governor is "very confident" he will be cleared of any wrongdoing in an investigation into an extramarital affair.
Greitens' attorney, Jim Bennett, says in an email statement to The Associated Press that the affair is a personal matter "that presents no matters of public or legal interest." He says the facts "will prove that fully."
UPDATE 7:35pm:
The attorney for Missouri Governor Eric Greitens alleges reporting about the governor's extramarital affair is being driven by a former state Democratic Party leader.
Greitens' attorney, Jim Bennett, on Thursday (1/11) said it is clear "this is a political hit piece."
Former Missouri Democratic Party chairman Roy Temple told The Associated Press that he met with the woman's ex-husband several times in September 2016. But when the man ultimately decided he didn't want to go public, Temple says he agreed not to publicize the affair.
Temple says he has not spoken to the ex-husband since then.