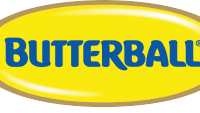 Statement from Butterball in Carthage:
Due to inclement weather, Carthage Processing Plant production work has been cancelled for Friday, January 12.
Maintenance and Shipping Departments will work normal hours on Friday.
Hard checks will be handed out to employees on Friday between 8am and noon, and again on Saturday (1/13) starting at 8am.
Normal production work hours for all employees on Saturday, January 13.  Please make necessary arrangements to work your normal scheduled hours.