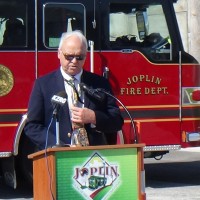 The City of Joplin is looking for a new public works director.  Nick Heatherly is going to retire at the end of this month.  He's held the job since October 2013.  Heatherly has been busy with tornado recovery projects and he tells News Talk KZRG it's a Catch 22 to be leaving as many projects are getting started.
"Where I'm glad that I've reached the end of my career in one perspective, but it is one of those things that you like to see things finished and accomplished.  The community's gone through a lot of work and got a lot in front of it right now.   Obviously, the recovery package and now through the recovery area is underway right now and has been for a couple of years."
Healtherly reminds you to have patience when going through a construction zone..because there will be lots of them in the coming months.