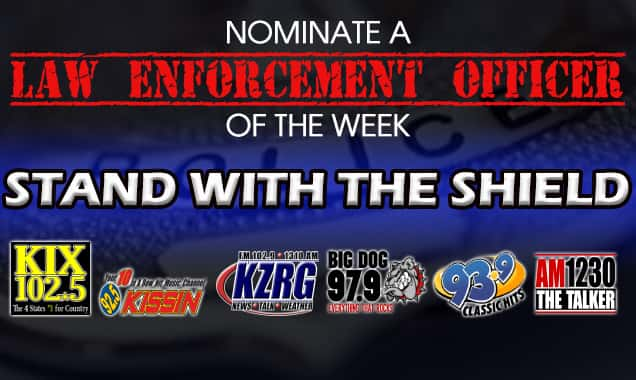 Zimmer Radio, Inc., Newstalk KZRG, KIX 102.5, Big Dog 97.9, Kissin 92.5, Classic Hits 93.9, and AM 1230 The Talker proudly Stand With The Shield.
To show our sincere appreciation to the men and women of our local law enforcement agencies who bravely protect and serve our communities, we want to say Thank You to a law enforcement professional who exemplifies excellence with the Law Enforcement Officer of the Week. 
Nominate an officer from your community who you feel deserves recognition below!
Be listening each week as we award one officer with a small token of our appreciation for his or her service. Find a complete list of winners here.
---
Law Enforcement Officer of the Week is brought to you by the following organizations that also Stand With The Shield:
New Vision at Nevada Regional Medical Center
Withdrawal Management and Medical Stabilization for People With Drug or Alcohol Addiction:
Clarity is the First Step Toward Freedom

Phone: 417-448-3759
Website | Facebook
Rib Crib
Catering, Carryout, Dine-In
Keep it Saucy.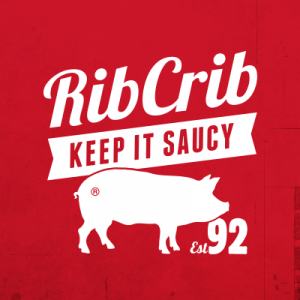 Phone: 417-206-7427
Website | Facebook
Pet Care & Surgery Center
Offering wellness, preventative medicine, hospitalization, soft tissue/orthopedic surgery, grooming, boarding
with the goal of  providing the best care and attention possible to pets and their people.

Phone: 620-308-6454
Website | Facebook
Van Becelaere Green House and Feed Store
If You Haven't Been to Van Becelaere's you're missing out.
Offering an amazing selection of flowers and plants for sale.
2513 E. 4th Street Pittsburg, KS 66762.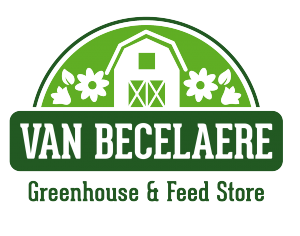 Phone: 620-231-1127
Website | Facebook
CDL Electric 
The authorized Motorola 2-Way Radio distributor for the Four States.
For law enforcement, first responders, and businesses who cannot compromise.
CDL Electric has been offering a wide array of services for over half a century.
Phone: 620-231-6420
Website | Facebook
---
Nominate an officer:
Join the Newstalk KZRG VIP Club to be the first to receive news updates and opportunities to win cash and prizes.