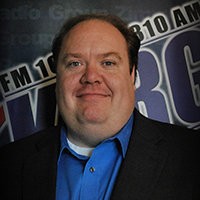 Morning Newswatch Host
Chad Elliot is a 5th generation Missourian growing up outside of St. Louis in the small town of Warrenton. Chad has been on the air most of his life starting in radio at the age of 16 at KWRE AM 73 Country in Warrenton.  After working there for several years moving on to radio stations in Jefferson City, Columbia, College Station, TX, Chattanooga, TN, Southern Illinois, St. Louis and now Joplin.  Chad has worked for the Zimmer Radio Group for 20 years and the last 9 years in Joplin, as Market Manager, and host of the KZRG Morning Newswatch.  Chad is a big believer of being connected and serving the local community by serving on the boards of Bright Futures, City of Joplin's Convention and Visitors Bureau, and others.  After the Joplin tornado, Chad and his family moved to the country and now have a small hobby farm that breeds quality German Shepherd Dogs.  He is passionate about the breed and advancing the breed standard, and he is proud to serve on the board for Heartland K9's for Veterans.  The group's goal is to place specially trained dogs to be service dogs to help our heroes.  He is also the host of the KZRG Alaskan Cruise each year visiting the beautiful "last frontier".  Chad is happily married to his wife Monica, and they have a beautiful daughter Mattilee.  Hear Chad each morning as he wakes up the 4-State are on The KZRG Morning Newsatch from 6-8 on News Talk KZRG.
Reach Chad: chade@zrgmail.com | Facebook | Pinterest |Office: (417) 624-1025
One of Chad's German Shepherds, meet Blu.  Blu is content with just a few simple requests:  Playing fetch about 2-million times per day, chasing birds, eating and sleeping. He is a happy dog.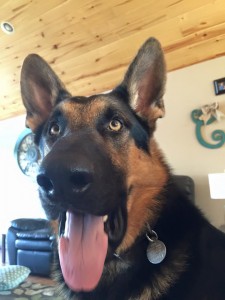 Chad meeting Rush Limbaugh, when Rush visited Joplin on July 4th, 2011.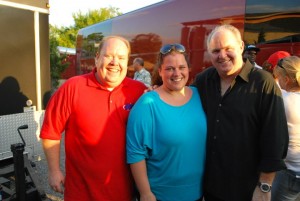 One of his favorite spots in Alaska, this is overlooking Lutak Inlet near Haines, Alaska.